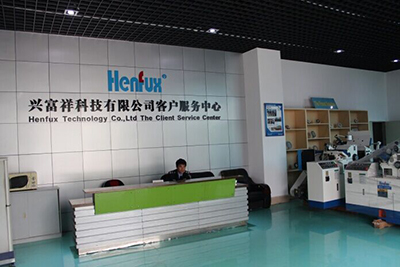 Henfux Customer Service Center
We promise to customer of China-mainland
1. A complete customization soulation will be work out in 8 hours from received customer`s report.
2. Arrive customer`s place in second 8 hours.
3. Arrive customer`s place in third 8 hours ( in case of under a hoilday )
Process step as follow
1. To phone: 400 700 1808 24hours national service hotline.( Inquiry, Buiness, Order Checking, Serivice, Complaint)
2. Service center put on customer`s details on records and transfer to correlation deptment and person, then make a promise.
Correlation person/sales manager call back for communication, and arrange maintenance.
Service center telephone follow-up and feedback, service satisfaction, then filing.