On July 8, 2015, vice secretary of provincial party committee, secretary of the committee ChenYiQin to Henfux conduct research support activities in guizhou, province water conservancy and change, and ministry of science and technology, people, land, finance and other departments, and secretary of the committee of Li Fei yue, the county party committee secretary of the beauty pass, as well as the county magistrate Xu Liuwei accompanied to participate in the survey. Successively visited Henfux ChenYiQin, vice secretary of line equipment science and technology park of showroom, guizhou Henfux machining department, assembly department and company of guizhou's enterprises in the park and the provincial industrial and science and technology park in Henfux equipment meeting room "millions" project designated contact research symposium support activities. During the meeting, secretary of the change were the chairman of Peng Hongfu reporting enterprise development situation and the need to help solve the problem. ChenYiQin said: "every time to Henfux have a good feeling, feel very exciting". She wants the province/state department try our best to help companies overcome the difficulties, make greater development.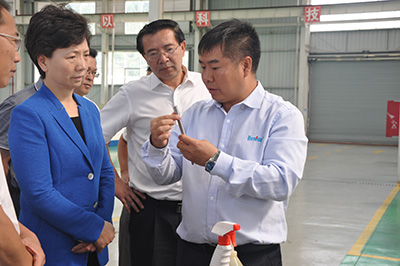 The graph is Peng Hongfu introduce ChenYiQin provincial party committee, deputy secretary of the chairman xing fu auspicious grinder to grind out the goods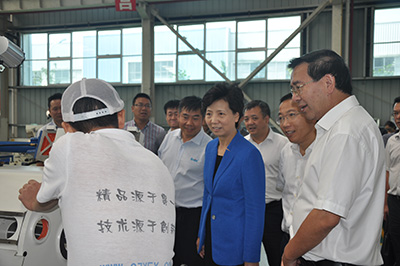 Sheng YiQin deputy secretary asked employee wages? Endowment insurance pay?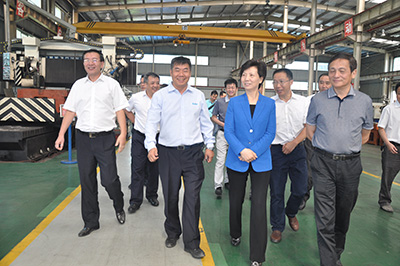 Vice secretary of provincial party committee Sheng YiQin in rich auspicious (Henfux) workshop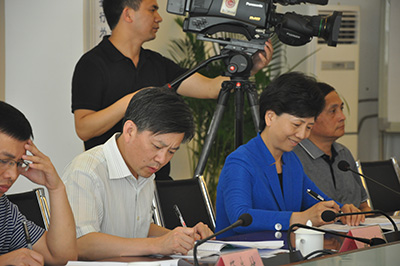 Provincial industrial "millions" project designated contact research symposium support activities