But it is the same as Henfux builder, Peng Hongfu was born poor farmer families. In fighting with a long journey, with hard work and persistence, through slavery, sand into the tower, gradually accumulate a independent man resources; In their own businesses in market competition, with wisdom and virtue, a long-term perspective and attention to detail, gradual achievement the crossing.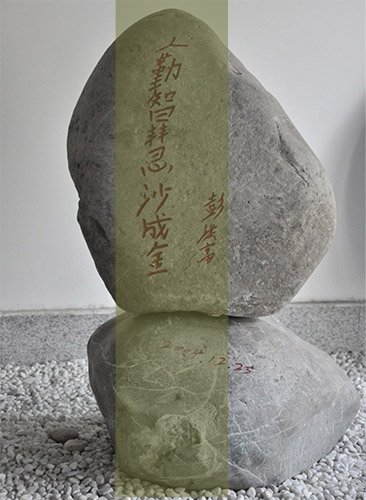 In the mid - 1970 - s Peng Hongfu was born in a poor mountain village in guizhou province. Under the pressure of life, in 1993, just after the coming of age at 20 years of Peng Hongfu hot land on the dc. He worked in construction site done coolie, security, porters, handyman, material engineer... Engaged in the work of countless. Is that in the bottom of the survival experience, gave Peng Hongfu deeper and make him feel the: be diligent and enterprising, thrift, and dare to dare to spell it. "People often wisdom sand into gold" was his motto.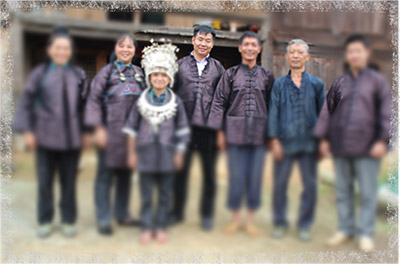 In 1994, through friends introduction, he met a person of hometown to do abrasive abrasive business. Peng Hongfu doesn't know at this time of "business" is what kind of work, with the person of hometown, after elaborate he has great interest on the "business", quickly find a abrasives businesses began to run the business. With hard work, before long, he has become a firm's best salesman. After more than two years of experience, Peng Hongfu has understanding of abrasives market has a very mature, also accumulated the rich social resources, self-made ideas began to sprout. In August 1996, nineteen Peng Hongfu in baoan district leased a house less than 60 square meters, set up the rich auspicious abrasives businesses, mainly manages the sandpaper, grinding wheel grinding and polishing products, etc.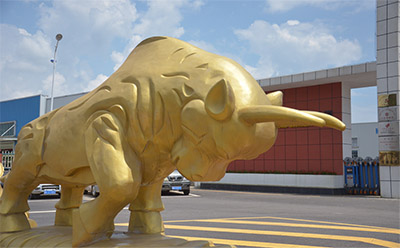 Entrepreneurship is struggling for each experience of the entrepreneur can't forget; In the auspicious abrasives business start-up, in order to save money, Peng Hongfu stepping on a bike every day from dawn to go out to run the business. Tired, took a nap on the roadside shade; Hungry, eat the cheapest bento; Thirsty, must wait until client companies to drink some water... Is in such difficult difficult start to doggerel, by his diligence and frugality race for half a year, ticked up gradually potential rich auspicious firms.
Rich auspicious firm set up a year later, Peng Hongfu will be moved to the baoan ShaJing Town, set up shop, the main technology of grinding wheel, Taiwan centerless grinder, and began to establish cooperation relationship with NORTON, guangdong market development. And two years, Peng Hongfu in shenzhen baoan district 35 form and rich auspicious machinery abrasives co., LTD.; At the end of 2003, registered successfully Henfux trademarks, technical cooperation with Taiwan companies to launch Henfux brand centerless grinding machine. Moved a year later, with rich auspicious treasure AnLiu pond, in the form of 4 s store layout, service scale nearly thousand square meters. At this point, with rich auspicious in unprecedented strong economic strength.
After the birth of xing fu auspicious technology company, become Henfux high-precision centerless grinding machine of professional manufacturers, more walk more smoothly on science and technology innovation journey: in December 2006, the company developed "HFC high-precision centerless grinder" by shenzhen city council for the promotion of enterprise technology innovation new product identification; Three months later, the product by the shenzhen municipal science and technology information bureau identified as scientific research.
In 2006, xing fu auspicious technology (Hong Kong) co., LTD., xing fu auspicious in chongqing office set up respectively. In November 2007, covers an area of 5000 square meters of hing cheung precision machinery (ningbo) co., LTD. Was established in ningbo economic and technological development zone, marked the beginning with rich auspicious to collectivization development of broad avenue. In guizhou Dan village in 2011, more than 200 hectares of land to build rich auspicious manufacturing equipment industrial city. At this point, Peng Hongfu entrepreneurs in this poor peasant origin, success will have a common grinding tool businesses, to become a professional in centerless grinding machine design and development and production of sales service these clubable firms. With constant hard work, finally harvest the joy of success. "I always believed that people frequently wisdom sand into gold this sentence, it is my life motto!"
Centerless grinder intentional, create glory of national industry
The eighth machine and mold technology, the 10th international machine tool exhibition of hunan, the tenth jia international machine tool exhibition, the 11th international mold and metal processing, rubber and plastic packaging exhibition, China cixi machine mould and bearing equipment exhibition, the 11th China international machinery industry exhibition... Open xing fu auspicious version of the website, such as this exhibition forecast filled with the line of sight of the customer. Xing fu auspicious every exhibition attracted numerous exhibitors. In June 2007, xing fu auspicious set up their own business sector, this means that in future promotion, xing fu cheung will be the establishment of the brand as a very important work to finish. Every event, xing fu auspicious there will always be some fancy tricks, please catwalk shows, distributing promotional bags, or fine gifts, purpose is just a, let it be more attention to rich auspicious. Only let others understand you, give you a chance, will you be able to sell yourself better. Hing cheung rich even at the scene of the exhibition also provide caliper, so that users can field measurement processing precision is up to standard. In terms of print ads, xing fu cheung is also very attention, all kinds of propaganda way they hope that through innovation, let more people know, understand, pay attention to xing fu auspicious! Let users at the sight of the brand, the first thought is the good faith, service and quality.
Experience ups and downs, Peng Hongfu pour on the spirit of tenacious struggle and forge ahead, with rich auspicious in the fierce market competition environment, may initially for the survival, is then the responsibility. As a private entrepreneurs, Peng Hongfu attention not only to return, he is more eager to through the international leading brand, and establish a world-class precision centerless grinding machine production base platform for the huge social returns. When xing fu auspicious real growth for diversified mechanical base, big market and the customer benefit is more than wealth?
1, don't refuse to trickle, contains rich Shan has YiDe. Although there is a gully chest, extremely rich connotation, but not Peng Hongfu a like the person who talks a lot. He always said he is "to have a remarkable, many", in the cool along with the gender, and have the world know! Master dominated the development direction, between heaven and earth changed from passive to the leadership, grasp the initiative.
"Although our product is centerless grinder, but we are the best in the manufacturing, with all my heart. Our goal is to be the pride of the national industry!" Is the modest character, confident and can he used to be the charm and the details of the efforts to gain the success of career and life; To make him leading enterprises and employees, with a real service and sincere to impress users; To make him a pilot temperament is special, tension infinite rich auspicious, uphold the "loyal service, strives for realism the innovation, the pursuit of excellence" corporate values, with independent research and development, technology innovation as the shore toward building a world-class centerless grinding machine production base and international leading brand ideal shore to advance!