Morning of March 18, the guizhou province machinery industrial school principal Wu Binru and other members of the leadership team met with Henfux jian machinery co., LTD. The chairman Peng Hongfu, specific content and related issues on the university-enterprise cooperation. Meeting the chairman of Peng Hongfu for the university-enterprise cooperation is simple, and said Henfux state health machinery co., LTD hope to establish long-term cooperative relationship with the school, reach a consensus, between the depth of fusion.
Wu Binru principal hope school and enterprise jointly promote the development of mechanical equipment manufacturing industry in guizhou province vocational education group, guizhou equipment manufacturing vocational education brand, play to their respective special skill, to play a greater role for the equipment manufacturing industry development in guizhou.
Form the following opinions: efforts to realize the enterprise culture into campus, enable students to experience zero distance of the equipment manufacturing industry enterprise culture; Schools provide places, enterprises provide specific solutions, build industrial culture exhibition center, enterprise culture products, hardware and software equipment to provide, school cooperation; Talent training base construction, enterprises to participate in the school, and strive to create the highest form of the equipment manufacturing industry in guizhou province vocational education, inheriting the industry advantage, seconded by the enterprise to guide students to use professional and technical personnel training, school to participate in research, product development and product processing process design and improvement; Efforts to create guizhou equipment manufacturing professional technology institute, in the form of mixed ownership, joint ventures, the industrialization of education, teaching, the new vocational education training base; Trade and industry set up the company and realize about the cooperation, using existing equipment, the school set up machining factories, order provided by the enterprise. Proposed mechanical and electrical equipment research and development center; Information platform.through talent exchange platform.
Henfux state health machinery co., LTD. The chairman Peng Hongfu introduces the company's basic situation, and in the form of pictures shows some high-end equipment of the enterprise. Schools to Henfux company also introduces the overall planning of the second phase of construction.
Last meeting held a formal signing ceremony on May 10, will invite province education department, provincial committee, led by the science to the letter. Both sides to preparatory work points, Peng Hongfu hope school list as soon as possible, Henfux company promises will undertake cooperation school in guizhou province vocational skills contest and national vocational skills contest audition.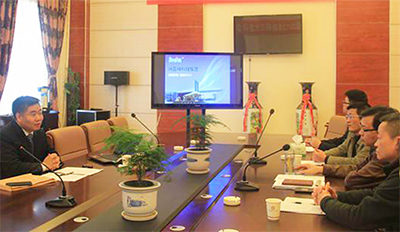 Figure university-enterprise cooperation talks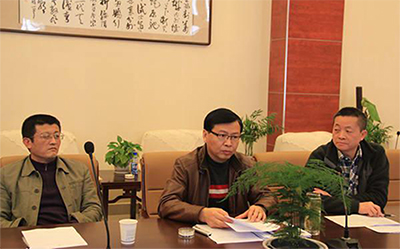 Figure university-enterprise cooperation talks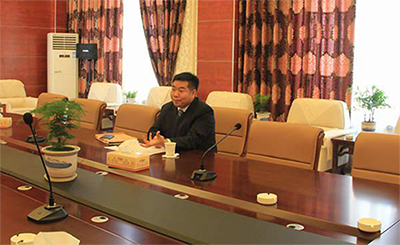 Figure university-enterprise cooperation talks